The Room
It should be pretty clear from my initial set of prototype pictures that the room and the new gear don't exactly go together. Using the bar in the back as an equipment rack and stacking the speakers in front of the wooden built-ins is highly non-optimal. Enter Natural Breeze. By far the best remodelers in Lawrence and as I would learn later, the best guys ever.
The front of the room is a set of built-in oak cabinets that extend the length of the wall. They are well-built and used to hold stereo gear and a ginormous television. One of those huge things that existed before LCDs. I had the built-ins modified to hold an LCD years ago, but they just won't work with the new speakers.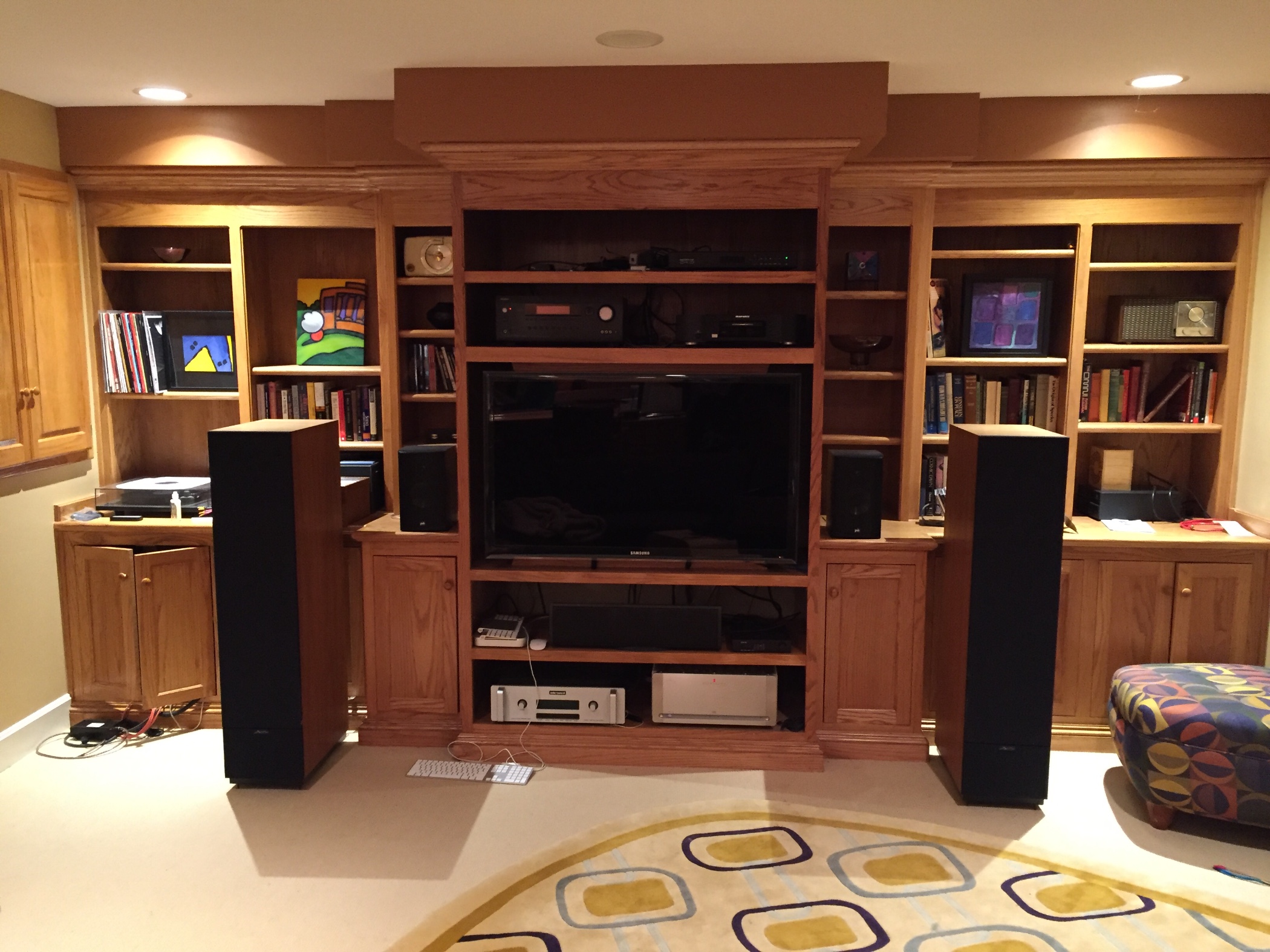 In the back of the room ias a bar area that's shown here: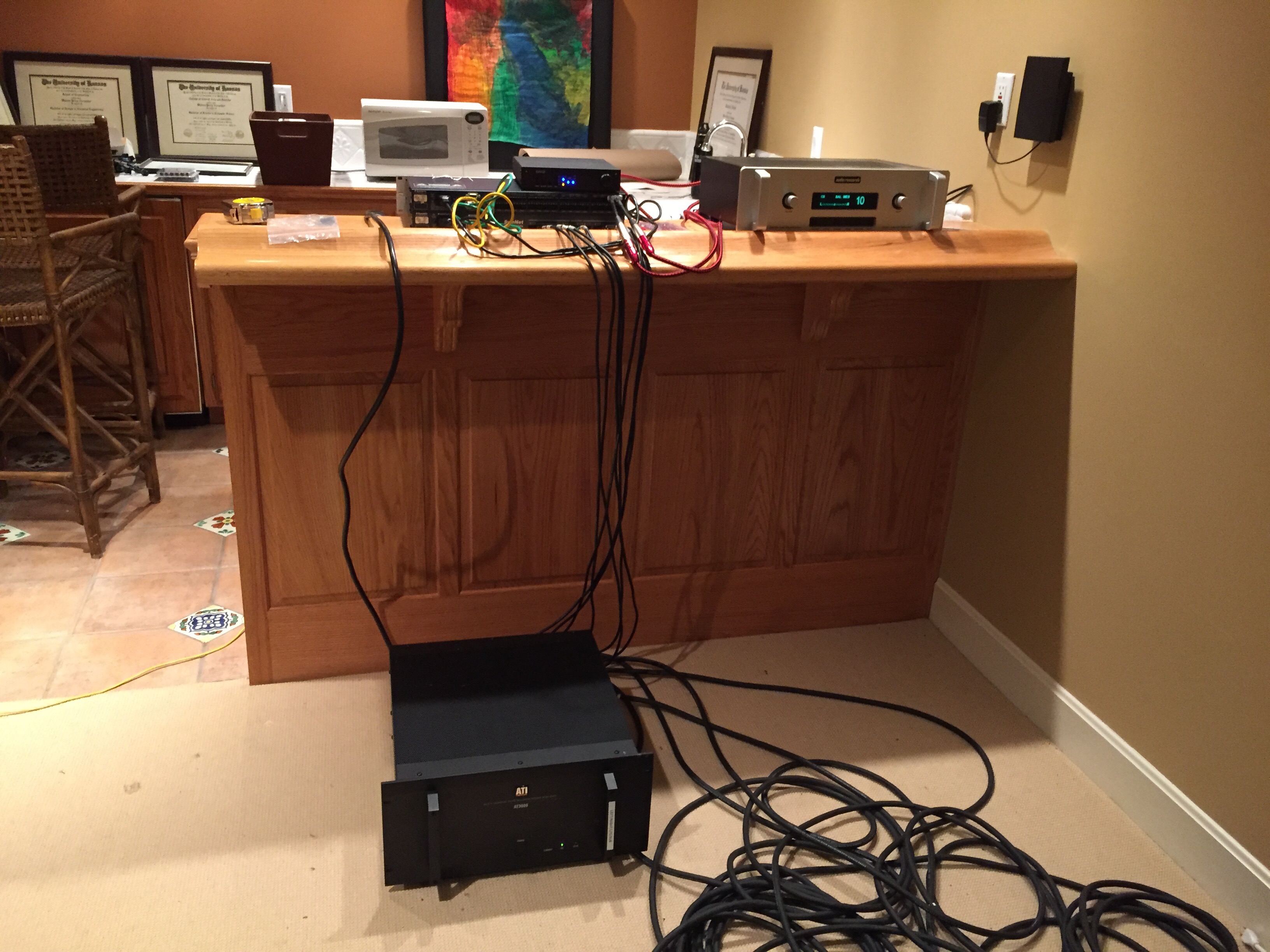 We're going to replace the bar with a wall to form a closet. Pam wants a barn door and we're going to keep much of the cabinetry behind the bar for storage. Also going to cut a hole in the back wall for the subwoofer to peek out. The body will be behind the wall to save room. Behind the wall will be the amplifiers and DSP. Rignt in front will be the sources. Fresh carpet will seal the deal.
Also going to put up wallboard that will help soundproof the room. This is a big deal as you might imagine. We'll also run speaker connections through the ceiling so we won't have cables on the floor. Should be awesome when it's done!